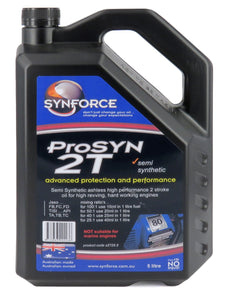 Two Stroke Oil 4L
900-9166
Regular price
$34.44
excluding GST
including GST
Two Stroke Oil 5L
Synthetic oil for 2 cycle petrol engines.

Meets or exceeds: JASO FB, FC, FD, API TA, TB, TC, ISO EGC, EGD, L-EGD, L-EGE, TISI.

Ash free formula minimises spark plug and engine carbon deposits.

Includes Fuel Stabiliser.

Suitable for direct oil injection and premix systems requiring fuel/oil mix ratios of up to 50:1. (always follow engine manufacturers instructions).

Blue colored.
---
More from this collection