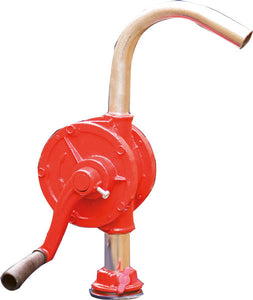 Barrell Pump
900-9160
Regular price
$92.94
excluding GST
including GST
Barrell Pump
Heavy Duty Hand Operated Rotary Barrel Pump, cast iron construction, popular low-cost industry-standard workshop drum pump, ideal for dispensing fuel oils, lubricating oil, non-corrosive liquids and adhesives from barrels, tanks and oil drums,
Designed to fit most standard 205 litre drums, supplied as illustrated, complete with a three-part 1 metre 25mm OD suction tube set, dispensing spout and adjustable 2" barrel connector.
Flow capacity: 20 liters per minute.
Weight: 4.5kg.
Note: not suitable for water.
---
More from this collection